JDP has a vision that is focused on diversity in the built environment. We strive to assure that the spaces we create meet the needs of its users in ways that create a social atmosphere for which creativity, fun, relaxation, and aggressive business can be conducted. Our architectural services are performed by a team of licensed professionals with combined years of experiences that can meet the requirements of many types of projects.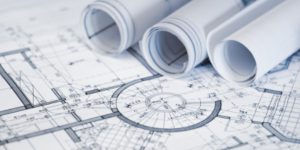 Our designers always reach for innovative ways to plan a project and we generally evaluate from a classical perspective all the way up to the most contemporary means for architectural design. Our method of design planning involves research and analysis that offers the most feasible presentation of space concluding with a resolution that creates a social reality that feels unique to everyone who occupies it. The practice integrates with engineering and construction partners, consultants, and other professionals so that our clients will have the most collaborative deliverables possible in today's building world.  Our staff architects, designers, and planners compile a strategic list of capabilities that we feel are essential to design practice. We work in a studio fashion as well as remotely.
CAPABILITIES OF OUR DESIGN PROFESSIONALS
Project Vision Planning (Project Strategy)
Pre-design and Feasibility Studies (Programming)
Site and Space Planning and Development
Integrated Project Delivery (IPD)
Building Information Modeling (BIM)
Building Energy and Environmental Design
Building Analysis and Assessment
Building Planning and Design
Building Cost Estimating
Building Construction Documents (CDs)
Building Renovation
Building Construction
Building Construction Contract Administration (CA)
BUILDING TYPES
Residential
Commercial
Healthcare
Municipal
Retail
Industrial
Automotive
Institutional
Recreational
Religious
Please give us a call or email to discuss your project needs.