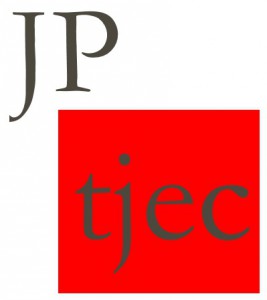 ---
The Johnson Educational Center (TJEC) is the division of JP that seeks to encourage all individuals to reach for personal educational pursuits that will enlighten their motivation to succeed in life's journey as intended. Soon to come to the center is E2 Young Engineers which is a program that teaches children and older youth the language of thought relative to engineering disciplines. It does so in a fun way so that children do not feel the stress of learning, but rather the excitement of the process.

The firm's Managing Partner, Dr. Rick D. Johnson is a Doctor of Management and not only does he analyze practice issues in organizations but also looks at the social psychological aspects of all his business and education interventions. He is a design professional and management expert specializing in the architecture, engineering, and construction professions. Additionally he is a doctoral dissertation chair, professor, and research scholar within the academic and research professions. Dr. Johnson now provides doctoral dissertation coaching to doctorate candidates and doctoral students to help ease the doctoral process and journey they face. He has established a high level professional expertise in management science, including program and project management. As an inducted presidential member of the National Society of Leadership and Success (NSLS), he has evolved his leadership skills to a recognized national level through the Sigma Alpha Pi chapter of Lawrence Technological University and is a full member of the NSLS with commitment to leadership growth, service, and activity. His advisory can be executed at the organizational level where organization development may be necessary, or on an individual or group level.
A unique educational commission that Dr. Johnson is involved with is the creation of educational lessons that focus on business, project management and scrum. As a management methodology, scrum is an agile approach to managing projects. More details can be found on the Study.com section of the company site. In addition to professorship and lesson writing, he provides tutoring for higher education learners in business and management faculties through Tutor.com. Please visit this section  for more details. Dr. Johnson is an internationally qualified researcher via the CITI Human Subjects Research and Social Behavioral training program administered through the University of Miami's Miller School of Medicine where he maintains his current research credentials.
---
Tiffani Johnson, M.Ed is a partner at the firm and is the educational specialist focusing on the administration and education of children at the elementary level. She provides educational consultations to prospective clients in order to identify the right educational assistance needed for subsequent teaching and training purposes in this area of the practice. She then converses with parents, or associations and institutions, on the most practical means of developing the full potential of the students as they become involved in a JEC educational program. Mrs. Johnson is a State of Michigan fully licensed and certified elementary and middle school teacher.
Thank you for visiting our company and we look forward to hearing from you soon.
Visit our Education Sector Business Unit
---
JOHNSON PROFESSIONALS, INC.